Refrigerator Repair

Our experts are skilled at fixing all home and commercial fridges
Fix Refrigerator
Refrigerator
Warning Signs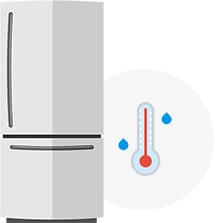 Won't Cool
Many issues can cause a fridge to run too warmly, and others can cause it to lose cool air. These causes range from failing door gaskets to evaporator fan motor issues.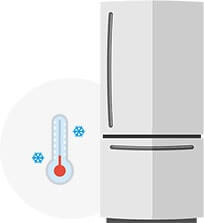 Fresh Foods Are Icy
When your fridge runs too coolly, fresh foods can become icy and ruined. Check temperature settings and make sure fridge vents are clear. Call for professional repair help if the problem continues.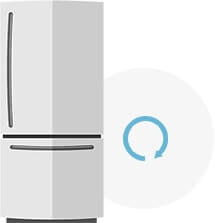 Fridge Runs Continuously
You should hear your fridge compressor running occasionally throughout the day, but you shouldn't hear a constant motor hum. Avoid long-term issues by having a repair tech take a look.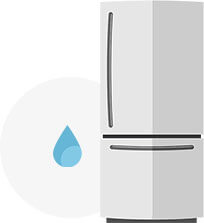 Leaking
If your fridge is leaking water on the floor, your fridge could have a number of problems. Potential causes include blocked drain lines, cracked water pans or bad water inlet valves.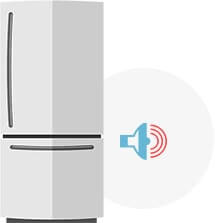 Unusual Noises
Every fridge makes a little noise, but when the noises change or become loud, call a professional repair tech. Unusual fridge noises can be the result of damaged evaporator fan blades and other issues.
Oven Repair

Euro Appliance Repair is San Mateo's go-to expert in all oven repairs.
Fix Oven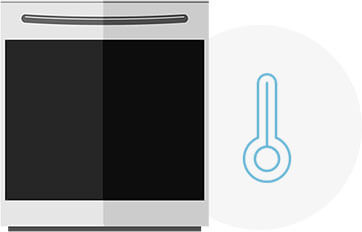 Relying on Temperature Settings
Few ovens have completely accurate temperature settings, so verify your oven's temperature with a separate oven thermometer. To re-calibrate oven temperature, call in a repair expert.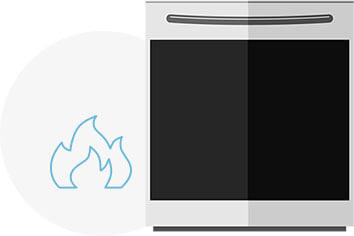 Failing to Preheat
Cakes, pies and cookies should go into an oven that is already at cooking temperature. Follow recipe instructions carefully, and if the recipe calls for preheating, do it. Be sure to allow enough time for the oven to reach the preheated temperature.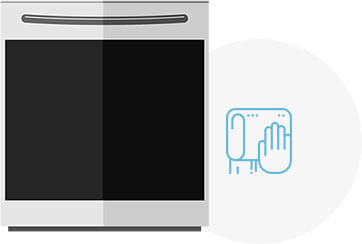 Using Water Around Knobs
Excessive water on cleaning rags can short out the electrical components behind oven knobs. For that reason, many repair experts do not recommend that you clean behind oven knobs.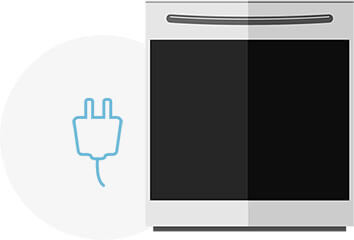 Keeping It Plugged In
Always unplug the oven before cleaning its interior so you don't put yourself at risk of electrocution. Also, follow your owner's manual instructions before cleaning your oven interior.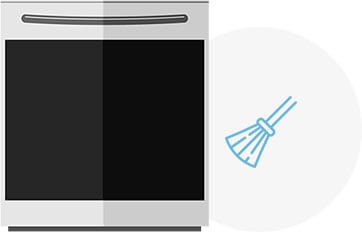 Self-Cleaning Without Venting
Running the self-cleaning cycle can produce unpleasant and potentially toxic odors. Always vent your home while self-cleaning is underway.
Stove Repair

Euro Appliance has experts at stoves/ranges of all kinds
Fix Stove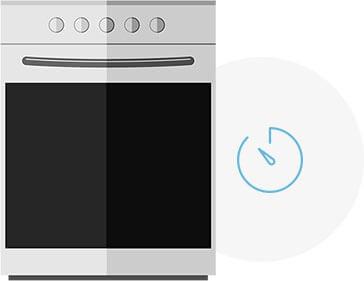 Cool It
Don't begin cleaning the glass-top stove until it has thoroughly cooled. First, you don't want to burn yourself with a hot stove. Second, cleaners applied to a hot surface can burn the surface.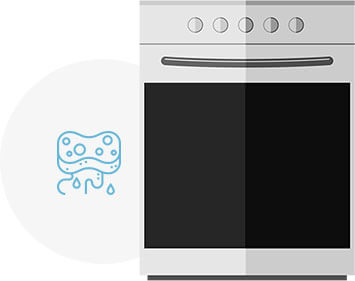 Step 1: Wash the Surface
Use warm, soapy water and a non-abrasive sponge to wipe food debris and stains from the surface. Rinse the soapy water and dry the surface.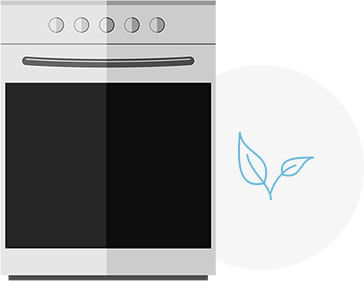 Step 2: Deep Cleaning
Use the natural abrasive of baking soda to scrub hard surface stains. Sprinkle the baking soda over the surface and scrub with a warm, wet cloth. To finish, wipe off residue and dry.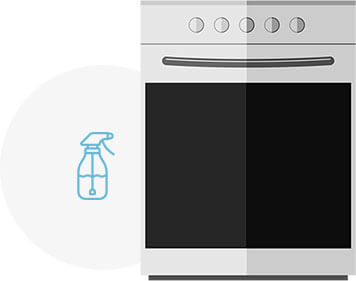 Step 3: Deeper Cleaning
Especially stubborn stains sometimes can be removed from the cooktop with a razor or scraper. If using a razor, be careful not to scratch the cooktop. Follow manufacturer's instructions when choosing a scraper.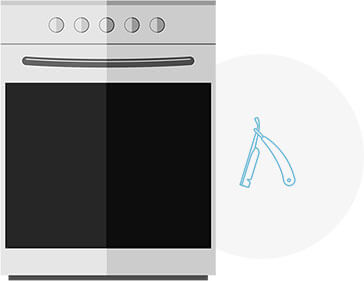 Step 4: Buff It
Once cleaning is complete, make your cooktop shine by applying glass cleaner with a soft, gentle cloth. Specially developed cooktop cleaners also shine the surface.
Dishwasher Repair

We equipped to quickly handle all of your dishwasher malfunctions
Fix Dishwasher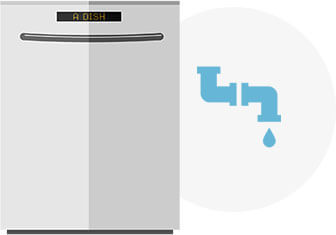 No Water
Dishwashers that won't fill are frustrating and can be the result of low water pressure, a bad float switch, a failing water inlet valve, an impaired float or a malfunctioning door switch.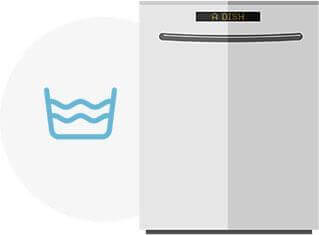 Water At Bottom of Appliance
A faulty drain pump or a loose drain pump belt can keep your dishwasher from draining properly. The problem can also be caused by clogged drain hoses.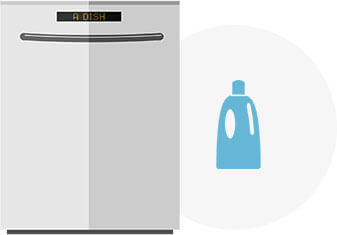 Detergent Left in Dispenser
Dispensers can't release their detergent if dishes block the mechanism or if residue clogs it shut. Detergent dispensers can also be impaired when the cap of the rinse aid dispenser is loose or the timer malfunctions.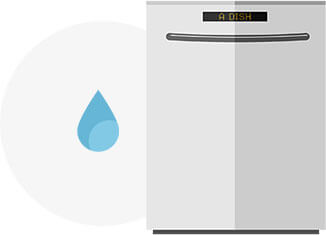 Leaking
Dozens of issues can cause your dishwasher to leak, from loose water supply connections to failing pump seals. Other potential problems include failing float switches and too-loose hose clamps.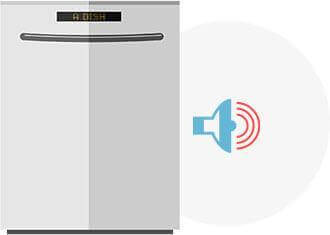 Loud Noises
If the volume of your dishwasher is suddenly much louder than usual, you may have a bad pump. Other potential causes of the noise include damaged spray arm components.
Washer Repair

Euro Appliance has years of experience in fixing all types of washers
Fix Washer
Washing Machine
OPERATION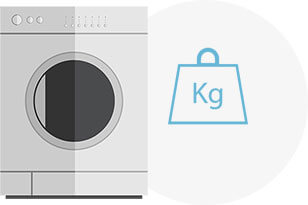 Load Size Selection
For water efficiency, it's best to wash a full, large load. If you need to wash a less-than-large load, adjust the setting to the proper size to avoid wasting water.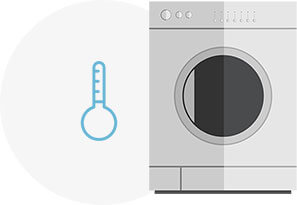 Hot, Warm or Cold?
It's perfectly fine to wash all loads in cold water, especially if you have a modern washer and you use a good detergent. Washing in cold water keeps colors bright, plus it's gentler on fabrics and it saves energy.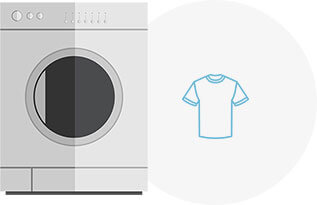 Preparing Clothing
You can also reduce the wear and damage to clothing by prepping clothes before you put them in the washer. Empty pockets, zip zippers, close bra hooks and invert clothing with beads, buttons, studs or sequins.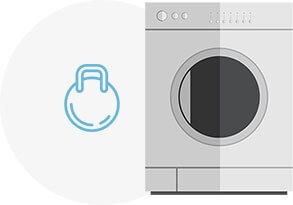 Balancing the Load
Evenly distribute clothing weight around the washer tub. This is especially important when you wash clothes of varying weights. Avoid wrapping long or large items around the tub, including sheets, blankets and throws.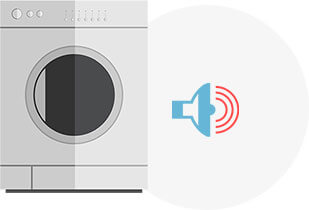 Be Aware of Odd Noises
If clothing inside the washer tub becomes imbalanced, the washer will make a loud repetitive thump. If re-balancing the clothing doesn't solve the problem, the washer drum may be to blame. Call a repair tech for quick help.
Dryer Repair

Let our top-notch techs troubleshoot your dryer's toughest issues.
Fix Dryer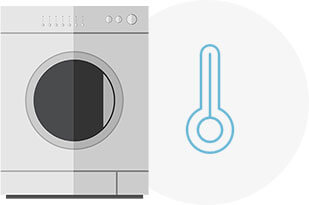 Unusually Hot Dryer
A hot-to-the-touch dryer and excessively hot clothing point to a potential fire hazard. Call in a repair expert to see if a clogged vent could be to blame.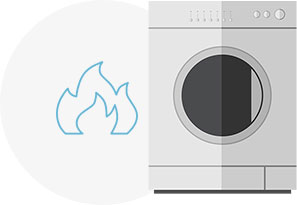 Burnt Smell
Burning odors are dangerous signs that your dryer is a fire hazard. Turn off the dryer and call for help. It may be that lint has built up in the dryer's drum casing, leading to fire hazard.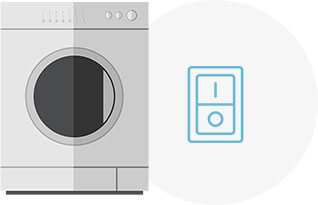 Dryer Turns Off Too Soon
Most modern dryers have moisture sensors that trigger the dryer to shut off when clothes are dry. If the dryer shuts off too soon, there may be a problem with the moisture sensor. Bad door switches, malfunctioning start relays or overheated motors can also cause the problem.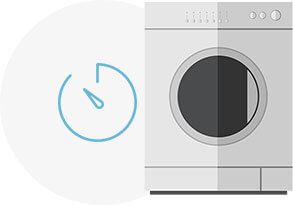 Clothes Take Longer to Dry
A longer-than-usual drying time is a sign that your dryer is struggling. Be sure to clean your dryer's lint trap and vent duct. Call an expert for help if the problem persists.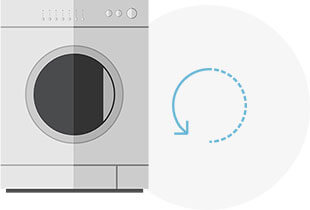 Stuck Vent Flap
When your dryer runs, the vent hood flap should move as air pushes through it. If the flap is immobile, clean the vent and call an expert if the problem continues.